Our Board
About Us
NJAHHP members are dedicated to your hearing health. Our members listen to your concerns and offer you the best possible care!
The New Jersey Association of Hearing Health Professionals is the oldest organization representing hearing care specialists in New Jersey. Organized in 1960, the organization exemplifies honesty, fair practice and professionalism in fitting hearing instruments. We provide for the educational and advisory needs of our professionals to better serve the hearing impaired and their families.
NJAHHP Officers:
Ed Regan BC-HIS, ACA
NJAHHP President
Ed has been in the Hearing Health Field for over 15 years.
Achieved the designation of Audioprosthologist after being board certified. Ed owned his own practice in New Jersey and has been a consulting Audioprosthologist for the last 8 1/2 years. This allows him to serve a wide variety of patients Keeping New Jersey first. He has been instrumental in procuring a seat on the New Jersey Task Force for the Hearing impaired. 
Ed was elected President at the 2018 Mid-Atlantic Hearing Expo and continues to pursue the greater interests of the hearing impaired.
---
Nicole Estevez, Certified Hearing Aid Dispenser
NJAHHP Vice President
Nicole is a New Jersey Licensed Hearing Aid Dispenser specializing in adult hearing aid services. Nicole has her Associates Degree in Hearing Instrument Science and Deaf Studies, and provides aural rehabilitation for the hard of hearing.  Previous to joining HearUSA, Nicole practiced in Cape May and Cumberland Counties.  After serving as an NJAHHP Trustee, she was elected as Vice President during the 2017 General Membership Meeting.  Nicole also co-chairs the Silent Auction during the Annual Conference in the Spring.
---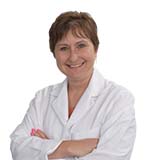 Sharon A. Stoor, BC-HIS, ACA
NJAHHP Board Secretary and Education Chair
Total Hearing Care
Sharon A. Stoor, BC-HIS, ACA has specialized in fitting hearing aids, aural rehabilitation, and counseling since 1986.  She received a BA in Speech, Language, & Hearing Sciences from Douglass College, is Nationally Board Certified, and completed coursework through the American Conference of Audioprosthology. Throughout her career, Sharon has been an instrumental  part of a pilot program on digital hearing instruments.  She has also been in charge of training and education of new hearing aid specialists. Sharon is committed to enhancing the communication abilities of her patients through education, advanced hearing instrument technology, and quality patient care. 
---
Daniel Berke, HIS
NJAHHP Acting Treasurer
NJAHHP Board Member, Past President
Daniel Berke earned his bachelor's in mechanical engineering from the University of Buffalo in Buffalo, NY. After working as an engineer, Daniel decided to join his family's business in late 2008. Together with his mother Catherine Ahrens Berke, Daniel began transforming the business and enabled Ahrens Hearing Center to transform and grow while maintaining a level of service commensurate with principles of patient care established by Robert and Nancy Ahrens in 1968.
In 2011 Daniel earned his license to dispense hearing aids in NJ and in 2012 was elected as a trustee to the board of the NJAHHP and the board of the Broadway Improvement Corporation (for the betterment of Fair Lawn's Broadway business district). In 2013, he was elected as president to NJAHHP and continues to work as part owner of Ahrens Hearing Center in Fair Lawn, NJ.  He is also professionally trained on the proper design and installation of IEC certified hearing loops.
---
NJAHHP Trustees
Rachel Anthony, HIS
NJAHHP Board Member
Rachel was elected to the Board 2019. She received her Bachelor of Science degree from Pennsylvania State University in Communication Disorders. She is also a member of the Pennsylvania Hearing Healthcare Association. She is a registered/licensed Hearing Aid Specialist in the state of Pennsylvania and New Jersey. Rachel enjoys the outdoors, gardening and running
---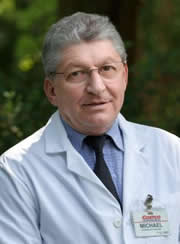 Michael Bruk, PhD, BC-HIS
NJAHHP Board Member and HEPAC Chair
Michael Bruk, PhD, BC-HIS earned his degrees in the former Soviet Union where he specialized in Military Audiology, and Research and Development in Hearing Aids and Assistive Listening Devices. He has lectured on Hearing Aids and Aural Rehabilitation at the Pedagogical Institute and the Medical Institute of Leningrad, USSR.
In 1991, Mr. Bruk immigrated to the United States. Prior to his current position as a Hearing Aid Specialist at the Costco Hearing Center in Union, NJ, he had been employed by the Pascack Valley Hospital, Westwood, NJ as a biomedical engineer.
---
Joseph Diefenbacher, BC-HIS
NJAHHP Board Member
Joe works as NJ and PA Area Manager for HearUSA.  He was elected to the Board during the 2017 NJAHHP General Membership Meeting. 
---
Leslie E. Herman, Au.D., CCC-A, FAAA
NJAHHP Board Member 
Dr. Leslie Herman received the Doctor of Audiology (Au.D.) degree in 2005 from the Arizona School of Health Sciences. She has a Master's Degree in Audiology from Washington University in St. Louis, where she also received an academic fellowship from the Central Institute for the Deaf, and a Bachelor's Degree in Speech Pathology from Syracuse University. In 1983, she founded the Summit Hearing Aid Center in Summit and three years later opened a second office in Irvington.
Dr. Herman holds New Jersey licenses in both Audiology and Hearing Aid Dispensing. She is a trustee of the NJ Association of Hearing Health Professionals and a member of the American Academy of Audiology, Academy of Dispensing Audiologists, American Speech-Language-Hearing Association, International Hearing Society and the NJ Association of Audiologists.
NJ Hearing Aid Dispenser,Lic. # MG 00373
NJ Audiologist, Lic. # YA00102
---
Ryan M. Mattoon Au.D., CCC-A
NJAHHP Board Member
American Hearing Center
Ryan M. Mattoon, Au.D. is a Doctor of Audiology in New Jersey. Ryan has been in the hearing healthcare field for over 8 years preforming comprehensive hearing evaluations, auditory processing testing, hearing aid evaluations and educating his patients and the community about hearing health.
Ryan received his Bachelor's of Science degree in Speech Pathology & Audiology from Stockton University and his Doctorate in Audiology from Bloomsburg University. By attending conferences, and through continuing education, Ryan stays up to date on the latest hearing aid technology and fitting strategies.
He was elected to the Board during the Membership meeting at the 2018 Mid-Atlantic Hearing Expo.
---

Jurgen A. Moore, BC-HIS
NJAHHP Board Member
Hearing Aid Center of South Jersey
Jurgen Moore joined the Board in 2019. A resident of southern New Jersey for over 50 years, graduated from Rutgers University, Camden. Have been practicing as a Licensed Hearing Aid Dispenser for the past nineteen years. Am a qualified member of the International Hearing Society for the past seventeen years, also National Board Certified in Hearing Instrument Sciences for the past sixteen years.
I currently own and operate the Hearing Aid Center of South Jersey, located in Williamstown, Gloucester County. My business gives me great personal satisfaction in knowing I am helping not only the community in which I live, but also improving individual lives through better hearing. He and his wife Linda run a successful practice in Williamstown, New Jersey.
---
Stephanie Sanzari, HIS
NJAHHP Board Member
Stephanie joined the Board in 2019. She is a NJ Licensed Hearing Instrument Specialist. She completed her Bachelor of Arts degree in Communications at Fairleigh Dickinson University in Madison, New Jersey. Stephanie began working as a Front Office Administrator and enjoyed the industry so much that she decided to become a Licensed Hearing Aid Dispenser. She adds a personal touch to all of her work, creating relationships with each of her patients. Her goal is to make sure that all of her patients understand the importance of wearing their hearing aids properly and to educate them as much as possible about their devices. Stephanie's enthusiastic and friendly personality makes any visit an enjoyable one. She finds it to be extremely rewarding to be able to give the gift of hearing back to her patients on daily basis.